Our simple guide to the dos and don'ts of car insurance during the ongoing coronavirus situation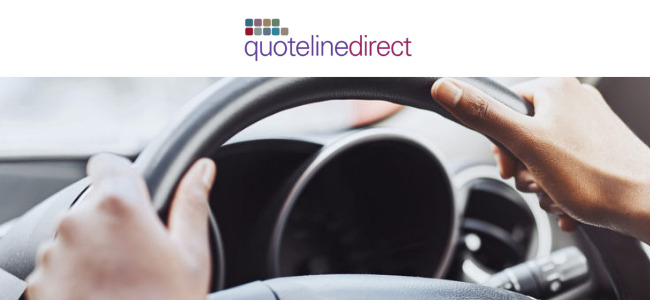 Got questions about car insurance during the coronavirus situation? You're not alone.
Here are five common queries from our policyholders.
1. My MOT is normally due now, but I cannot book my car into a garage to carry out the test. Is it still insured?
The government has announced that vehicles due for MOT on or after 30th March 2020 have been automatically granted a six-month extension to the MOT expiry date.
It is a condition of insurance that your car must have a valid MOT and road tax at all times. This automatic extension of your MOT allows for your insurance to remain in force.
However, it is still illegal to drive a vehicle that is in a dangerous condition, which will invalidate your insurance. Make sure that you carry out checks on tyre pressures and tread depths, brakes and lights before you drive anywhere.
If anything is amiss that you cannot sort out yourself, garages remain open to carry out essential repair work. Be sure to get in touch with them if needed.
2. Can a family member or friend use my car to pick up essential items while I'm self-isolating?
Quoteline Direct can cover drivers who will temporarily use a vehicle with a change to your policy in most circumstances. It is definitely worth checking with us if that is your intention.
Named drivers on your policy (such as your spouse, partner or child), or drivers who have cover to drive other vehicles on their own car insurance policy, can drive your car. You could add a family member as a named driver on your insurance for the duration of the policy, but this could attract an increased premium and charges.
Drivers will need to check their own insurance policy for cover to drive other vehicles. This is usually third-party only cover and is designed to be used in the event of emergencies, so comes with a risk if they are involved in any kind of accident that causes damage to your vehicle.
3. I want to help my local community or extended family by delivering food, medicines or other essential items to them. Is my vehicle insured? Do I need to tell you if I'm doing this?
The short answer is that you will be covered – subject to your vehicle remaining roadworthy – and won't need to inform your insurer if your intention is to help self-isolating or vulnerable people with essential shopping or supplies.
However, insurers will not extend cover for paid work, such as delivering food for takeaway restaurants. You will need additional hire and reward insurance cover for this purpose.
4. Now I'm working from home and not driving anywhere, can I cancel my insurance, or put it on hold?
While it is true that the government has advised against anything other than essential travel, if you need to use your vehicle at any time at all, it must remain insured. Car insurance generally provides annual cover, so it is not possible to put a policy on hold.
If you are not using your vehicle, it must be stored off the road and declared SORN. However, if you make the decision to do this and cancel your insurance, you will have no cover if your car is vandalised, stolen or suffers fire damage. You will also need to insure it again the moment you decide to drive.
What's more, it is likely that you will be charged administration fees for cancelling a policy early. For the inconvenience and potential costs involved, it makes sense for most drivers to keep their insurance policy in place.
5. Can I make a car insurance claim at this time?
Of course – if you have a valid claim, that's what your insurance is there for!
While your insurance remains valid, reporting and processing of car insurance claims can take slightly longer than normal in these unprecedented circumstances.
Get in touch with your car insurance provider's claims team, who will be working as normal to process enquiries.
Bear in mind that if your car requires repairs, this may also take a little longer than normal due to availability of parts in the garage networks, as well as fewer service and repair garages remaining open.
The information provided here is from government and other official sources (including the Association of British Insurers).
The most important thing to remember is to only travel when it is necessary during the coronavirus crisis. Car insurance remains vital for many people, including frontline workers in supermarkets and essential retail, and NHS staff, who are rightly recognised nationally now for their tremendous efforts in helping the fight against this deadly virus. Keep them and everybody else safe by limiting your travel and remaining insured to drive whenever necessary.